Business Process Management - What is it and how does it help me?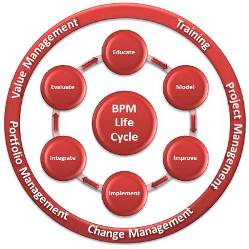 Business processes permeate just about every part of an organisations environment. Processes include those for recruiting staff within the HR function; capital expenditure, purchase, billing and credit control within Finance; complaints handling for Customer Services and document and knowledge management for quality control and regulatory compliance...... and much much more.
Some of these processes may be relatively simple but others are complex and often cross both departmental and geographic boundaries involving suppliers, partners and customers. These business processes need to be executed and managed against a backdrop of frequent and ever increasing speed of change whilst maintaining efficiency and minimising costs to main competitiveness.
Business Process Management (BPM) is a systematic approach to defining and managing business processes to support an organisation in achieving efficient operation in an ever-changing environment. Today the best technologies enable business processes to be modelled without the use of programming enabling early and easy adoption. Using web technologies, they also support on premise, mobile and home working enabling management of business processes in ways that suit the organisation.
Business Process Management - your business needs
Do you....
Have a range of processes that you need to manage?
Have complex processes which can span departments/geographies?
Have processes which involve 3rd parties such as suppliers/customers?
Need to meet regulatory compliance?
Need users to be able to create workflow solutions without the need for programming?
Require an agile solution which can be cloud based or on-premise?
Business Process Management - your partner needs
Are you looking for a partner....
With over 35 years of successful delivery of consultancy and services
Who can and will deliver to your specific needs?
Who can provide training, mentoring, development and long-term support?
Who focus on the delivery of business value?
Will be an extension of your team?
If you answered yes to many of the questions above OCS is able to help. At OCS, we recognise every organisation is different and our services are tailored to your individual Business Process Management needs from training and guidance through to full development and long-term support and maintenance.
We also understand that only the very best technology can really provide all the facilities to support a successful organisation and we have selected BP Logix as our partner and their award winning Process Director BPM web based workflow suite. As well as providing all the features we consider necessary for successful support or an organisation's business process needs, the suite offers advanced predictive capabilities through its Process TimelineTM technology. This enables business users to predict how later stages in a process are affected by changes introduced in earlier stages. It is the only BPMS that provides this capability.
Business Process Management Resources
For further on Business Process Management (BPM), BPM tools, BPM Systems and how these can be integrated in to your organisation, please contact OCS on 020 8731 4335 and let us help tailor your BPM Solution.